What started as a one-person operation in 2014 has steadily grown to our current team of professionals helping thousands of home and business owners in the Tri-Cities area. We value our reputation as a reliable team that offers only the highest quality work with special attention to detail. Here at Belza Painting and Resurfacing, we work hard to maintain the level of excellence that separates us from the competition. Keeping our values at the forefront of our business, we love giving back to our community by helping churches and other non-profit organizations with their painting needs. We look forward to connecting with you to make an impact in your home or business!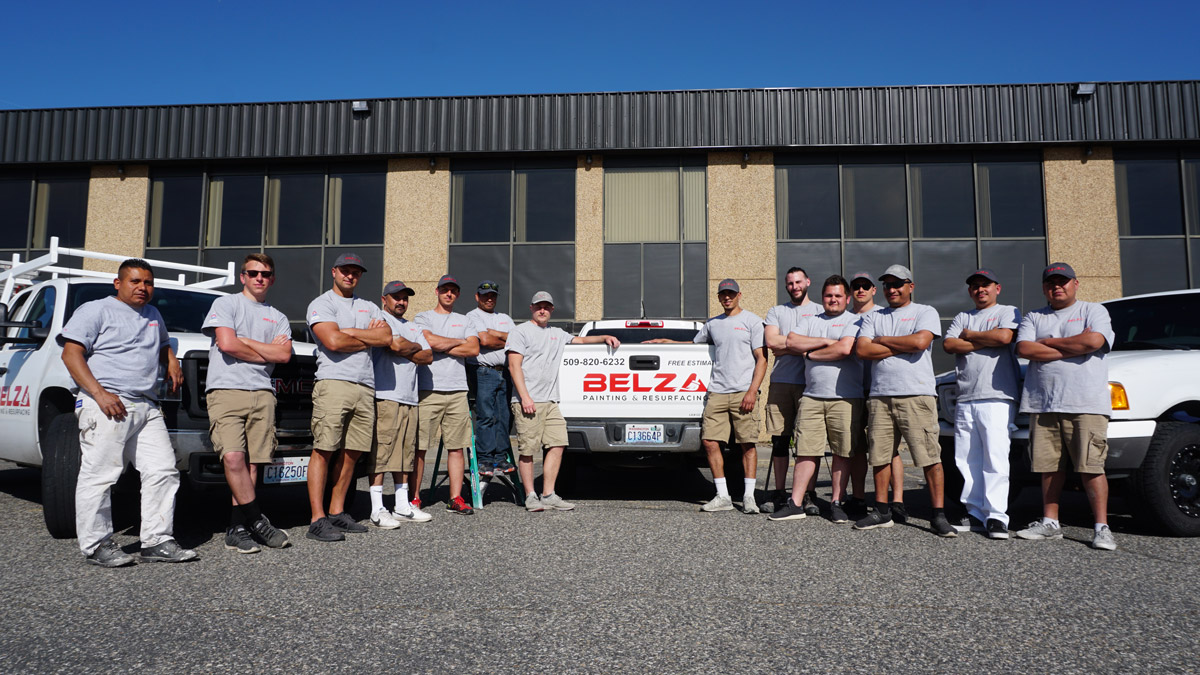 Frequently Asked Questions
Choose an option below to read through frequently asked questions for each service.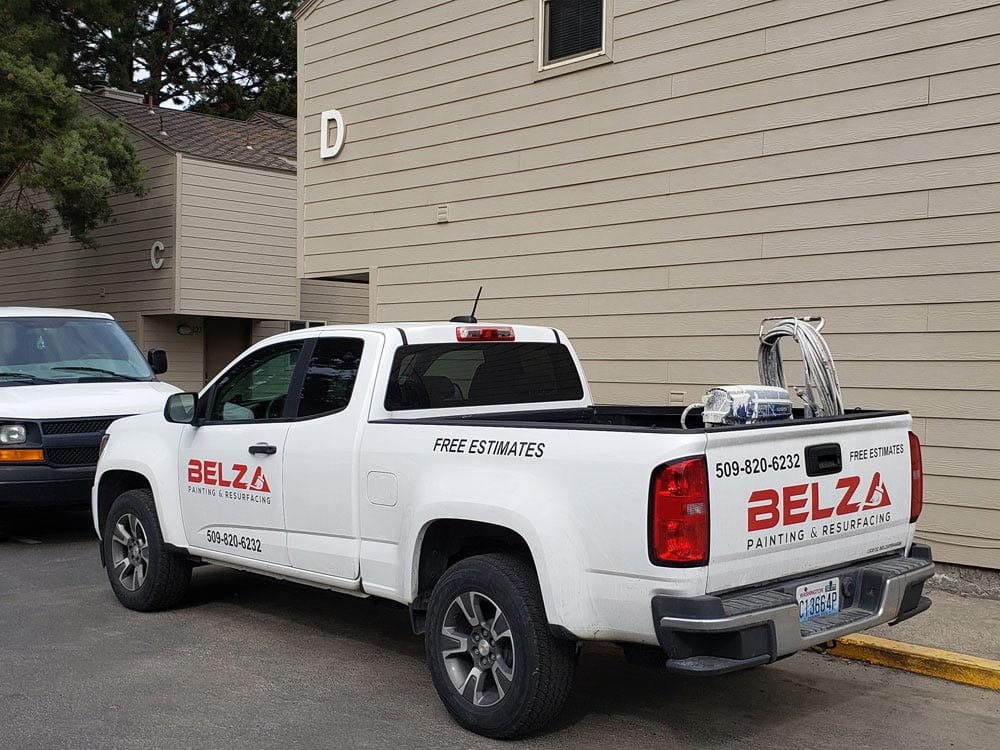 Great service comes with a great warranty. We offer a 4-year warranty on ALL our performed services! There is no need to worry, we will do the job right.
There is no required downpayment for homeowners, and we offer convenient and flexible payment plans for all projects!
High Quality Service & Products
Since 2014, our painting professionals have given home and property owners peace of mind by using high quality products in all services. These products resist fading, chipping and are easy to maintain. Even challenging surfaces, such as stucco, can be painted successfully.
Our team is committed to making your vision come to life. We try our best to make sure each job is done on schedule and within budget.
Get a Free Estimate

We start by asking about the space you want to update, we offer recommendations on paint types and personally come out to see the details of what the job entails.
Choose Products

We go through the possible colors and materials for your project using samples to make sure we can make your vision come to life.
Prep, Paint & Clean

We pressure wash, prep, and mask the space before applying the coatings. We get the job done and get your approval before we pack up and leave your space looking fresh.