Frequently Asked Questions
We prefer you empty the cabinets and clear the countertops.
Depending on the scope of work, it typically takes a week.
We paint most wood cabinets.
The prep and primer are key in painting cabinets to prevent the failing of the coating. We start with a bonding primer and finish with at least 2 coats of Sherwin Williams Emerald Urethane Enamel.
No, we paint solid colors.
We start by removing all doors and drawers and taking them back to our paint shop where we sand, prime and paint them! We then mask off the room, furniture, counters, and floors where cabinets are being refinished. Then we sand/repair any cracks before priming and painting the cabinet boxes. We add the appropriate amount of paint coatings until we reach the desired finish. We then reinstall all doors and drawers, clean-up, and leave you with a transformed space!
We will do a walk through with you after the work is completed, you will then get an emailed invoice with options on how to pay. We accept cash or check, and also offer zero interest payment plans!
Refinishing cabinets is a simple way to modernize your home. Old cabinets can make a beautiful space look out of date, let our team of professionals transform it!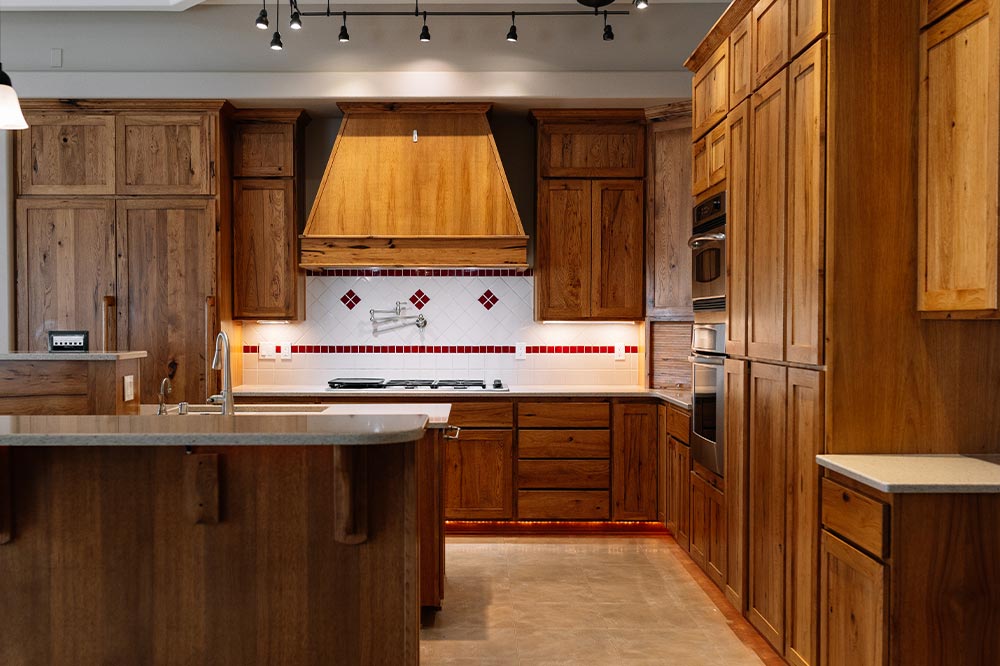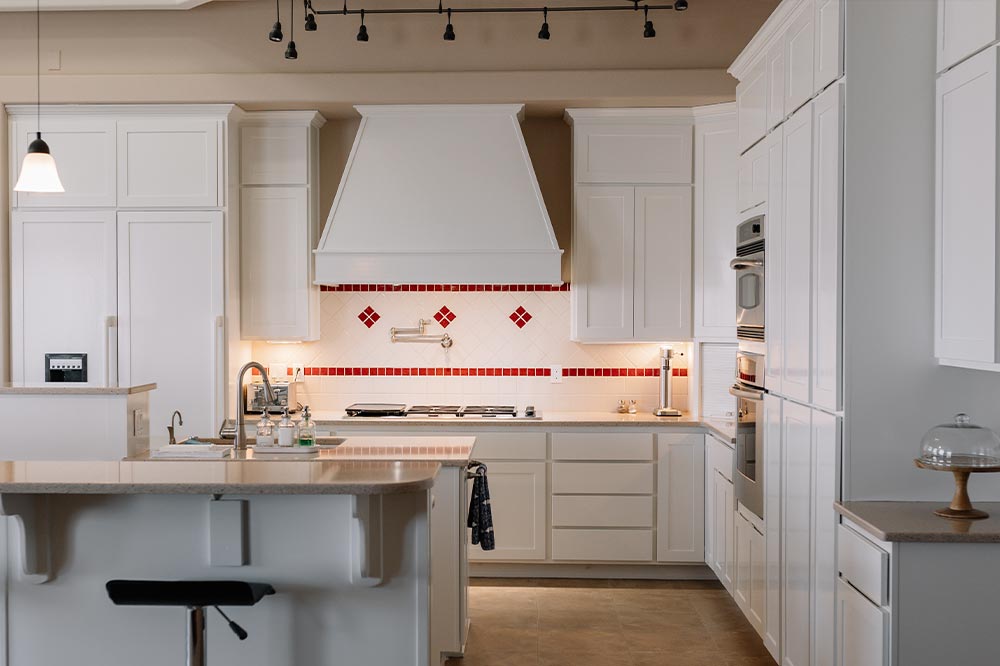 Get a Free Estimate

We start by asking about the space you want to update. We offer recommendations for your cabinets and personally come out to see the details of what the job entails.
Choose Products

We go through the possibilities for your project using samples to make sure we can make your vision come to life.
Prep, Paint & Clean

We wash, prep, and mask the space before applying the coatings. We get the job done and get your approval before we pack up and leave your space looking fresh.